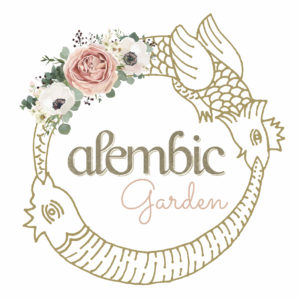 Galleria d'Arte e Cocktail bar Alembic in Trastevere – il posto magico, apprezzato dai romani e dai viaggiatori per il mix creativo tra interni boho chic, arte moderna e cocktail ingegnosi, è lieto di annunciare l'apertura del suo nuovo locale estivo: Alembic Garden!
Il ristorante, live music & mixology bar "Alembic Garden" sarà aperto dal 8 giugno sul Lungotevere.
Venite a scoprire il nostro giardino segreto, con sedie in ferro battuto; panche di legno sotto un enorme albero illuminato da centinaia di lampade, e piccoli rifugi romantici per le tue feste private.
Prova il nostro nuovo menu fusion estivo – un mix tra cucina messicana, cocktail tradizionali italiani e creativi basati sui migliori alcolici, mixati dai nostri baristi esperti!
Immergiti nell'atmosfera magica della Coppa del Mondo FIFA 2018 guardando le partite sul nostro schermo piatto dal 14 giugno al 15 luglio 2018. E unisciti alla nostra community di fan di musica dal vivo e goditi i concerti in programma all'aria aperta nella scena dell'Alembic Garden (il programma sarà pubblicato a maggio).
Prenota in anticipo la tua esperienza al Garden Alembic!
Per info e prenotazioni: garden@alembic.it
---
Cocktail bar and Art Gallery Alembic in Trastevere being loved and appreciated both by an international crowd as well as locals, for its creative mix of boho chic interiors, modern art and ingenious cocktails menu is happy to announce the launch of a new venture: Alembic Garden on the Tiber river.
The grand opening of our summer restaurant, that offers live music and mixology bar is taking place on the 8th of June at Tiber's riverbank.
Come to discover our secret decadence garden with it's wrought iron chairs; wooden bench under a huge tree, illuminated with hundreds of lamps; small romantic hideaways for your private parties.
Try our new summer menu twisted with Mexican cuisine; traditional Italian and fusion cocktails based on the best spirits from our experienced bartenders.
Get the vibe of the competition watching the 2018 FIFA World Cup games from 14 June to 15 July 2018 on our flat TV screen.
Join our live music fans community and visit one of the scheduled open air concerts at Alembic Garden scene (schedule to be published in May).
Book your Alembic Garden experience in advance!
For bookings and info: garden@alembic.it