Make up and aperitif è un corso di make up organizzato in italiano e in inglese presso l'Alembic
Durante la ora e mezza di lezione e aperitivo Alessandra Righi, make up artist professionale, vi insegnerà tutti i segreti e i trucchi per risaltare al meglio i vostri tratti e ottenere i migliori risultati.
Ogni edizione sarà ispirata ad un mood artistico.
Si farà un percorso dalle tecniche più classiche a quelle più innovative e di tendenza per rendere i vostri look sempre più unici!
Alessandra dimostrerà step by step la realizzazione del look così che ognuna potrà applicarlo immediatamente su se stessa.
Il materiale sarà messo a disposizione della nostra make up artist ma si raccomanda ad ogni partecipante di portare con sé il proprio kit di make up quotidiano per avere anche la possibilità di sciegliere ogni dubbio sulla corretta applicazione dei prodotti!
Non è richiesta alcuna esperienza.
È obbligatorio prenotare.
Orario: 20:00-21:30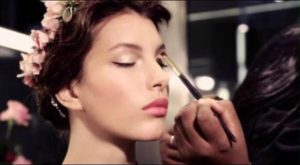 "Make up & aperitif" is a make up course organized in Italian and in English at Alembic.
During 1,5 hour of lesson Alessandra Righi, professional make-up artist, will share with you the secrets of the professional make up and will explain how get the best results spending only few minutes.
Every lesson will be inspired by an artistic mood.
You will be able to discover all the techniques of the make up: from the most classic ones to innovative and trendy!
Alessandra will demonstrate step by step the creation of the look so that each of the students can repeat it immediately.
All the materials will be provided by our make-up artist, but it is recommended to bring your own daily make-up kit to have a professional consultation about your everyday make-up!
No experience is required.
It is obligatory to book a seat.
Hours: 20:00-21:30